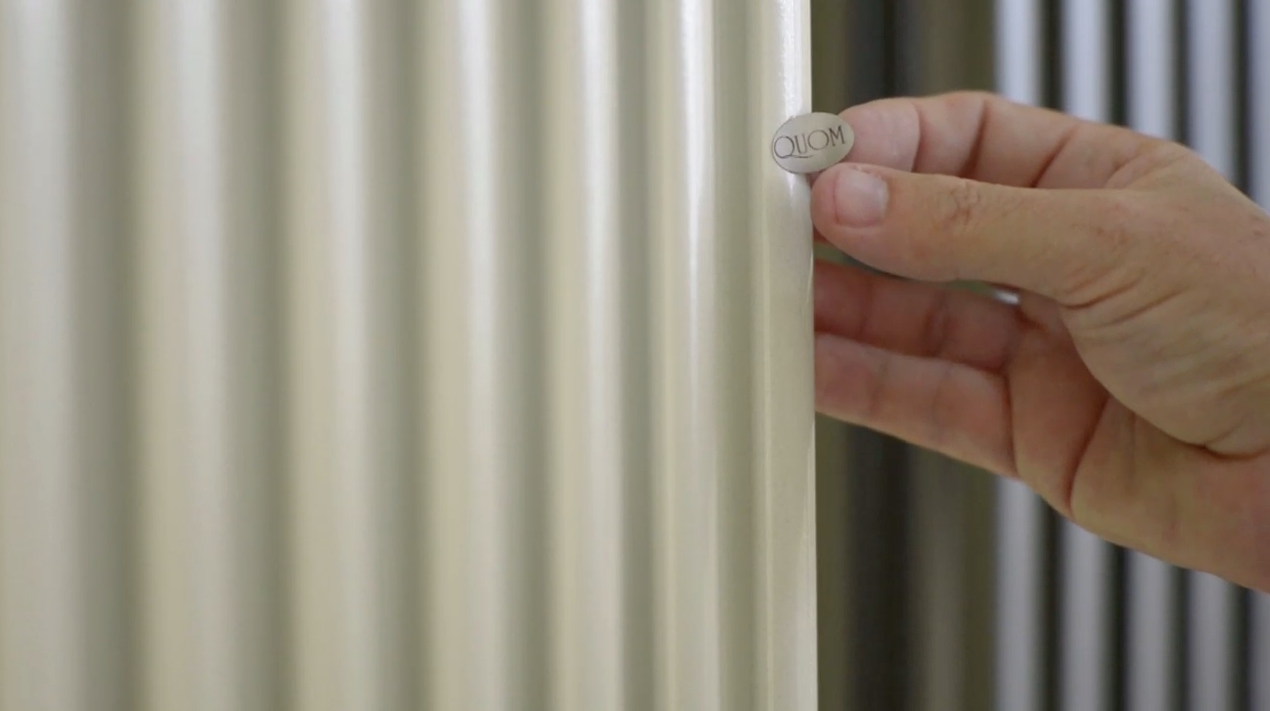 THE HIGHEST QUALITY IS GUARANTEED BY THE ITALIANICITY OF THE PRODUCT, FROM THE RAW MATERIAL TO THE INDIVIDUAL COMPONENTS UP TO THE MANUFACTURING OF A HEATING RADIATOR OF THE HIGHEST QUALITY.
The highest quality is guaranteed. Tested products, monitored processes, selected and self-made components and materials.
The special shape of the Quom pipes means that the amount of water circulating through them is much lower than that in conventional round pipes. The heating is therefore much faster, more comfortable and at the same time guarantees savings in energy. Quom heaters provide a high heat radiation and can also be used for heating at low temperatures with the consequent advantages this provides.
Two or three column versions with respective heights of 1.80 and 2.00 metres provide an elegant and sophisticated furnishing solution.
The four and five column models are designed for niches, under the window and in restricted-height areas, to provide functional solutions with high thermal performance.
THE DURABILITY OF THE INVERTED-SHAPED PIPES
The steel used to make the QUOM pipes is of the highest quality to allow the compression and overstretching required to maintain the exclusive shape of the pipes. The QUOM pipe is more resistant to mechanical stress.